>

Jigsaw Puzzle- Coonawarra SA- 1000pc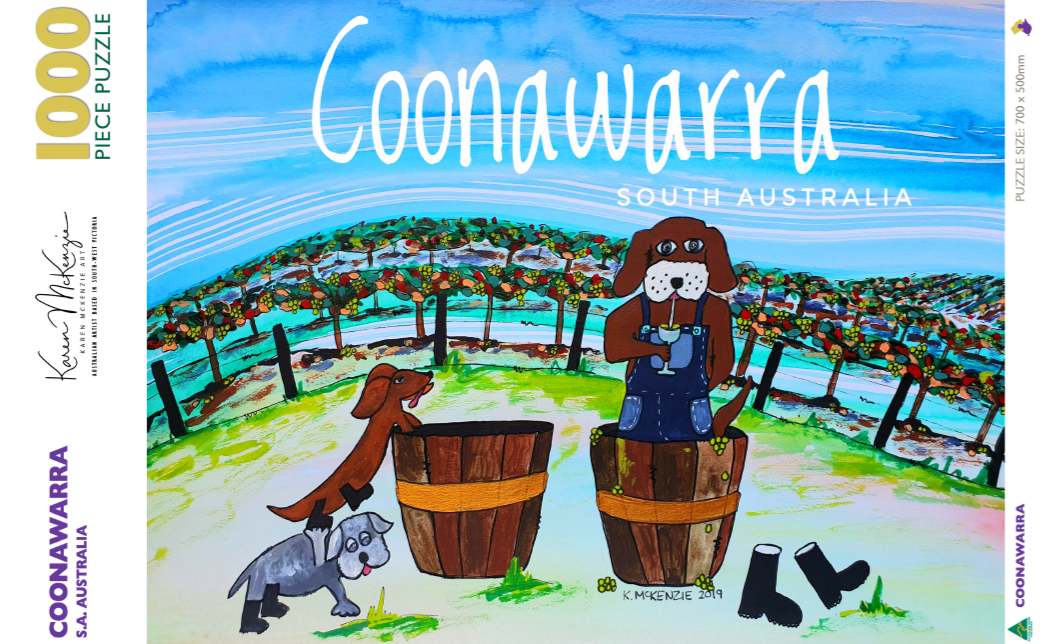 Jigsaw Puzzle- Coonawarra SA- 1000pc
SKU:
Image painted by Karen McKenzie
I painted this one a few years a ago now, but it was in response to something that I had seen on telly, a wine straw of all things!
Anyway, it made me chuckle so thought Id get this image out on paper and now Ive decided to turn it into a puzzle.
Cheers!