>

Jigsaw Puzzle - Coonawarra Vines Sunrise- 902 XL piece Panorama PREORDER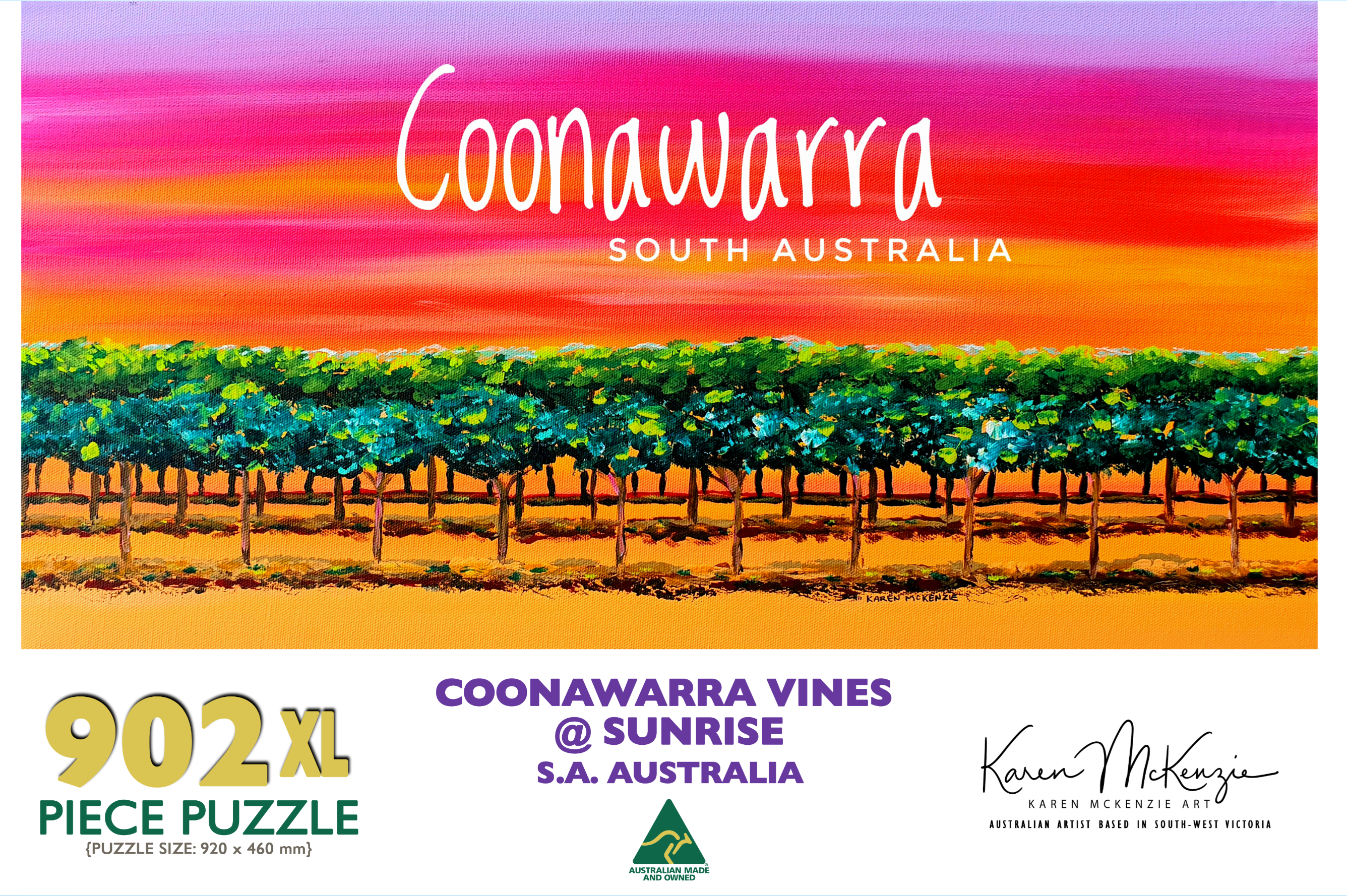 Jigsaw Puzzle - Coonawarra Vines Sunrise- 902 XL piece Panorama PREORDER
SKU:
New Coonawarra Vines Sunrise jigsaw puzzle - Orange sky
This puzzle is one of the first panorama size that has XL pieces; 902 to be exact.
Painted in 2022 by Karen, this is a preorder puzzle, so will be made on placement of your order. Please allow a couple of weeks for this process to happen.
Limited stock available at Balnaves of Coonawarra until end of May.