>

Happy Cat- Original Painting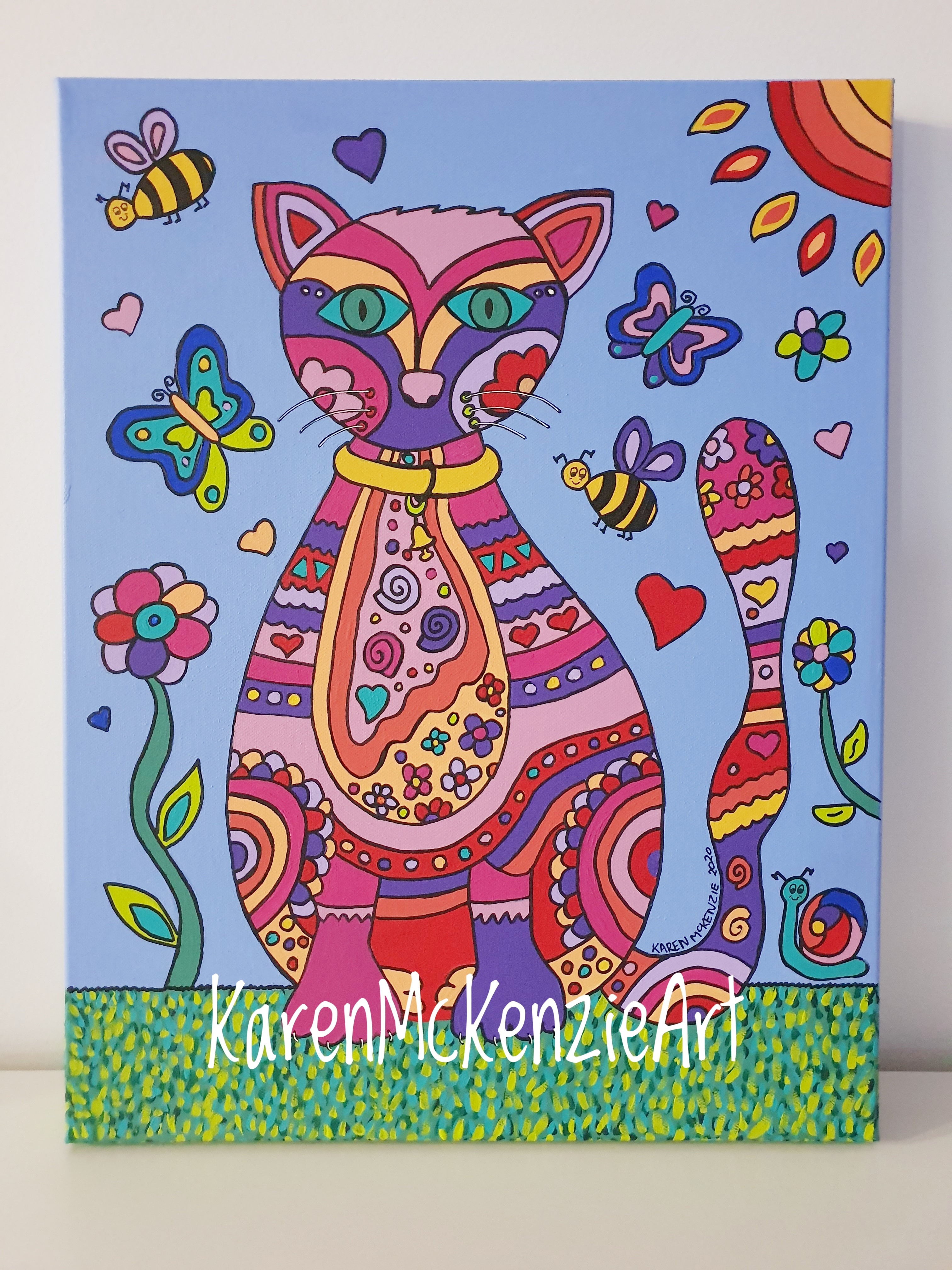 Happy Cat- Original Painting
SKU:
On Sale
Unavailable
per item
Happy cat
An original painting by Australian artist
Karen McKenzie
One of my all time favourite artist was Laurel Burch an American lady who painted lots of bright happy bold paintings and alot of the time her subjects were cats or people.
Every day on my way to my studio I walk past a stretched material painting I have of hers hanging on my wall. So in honour of Lauren I have painted my own designer cat, heavily detailed in design. I dont normally paint cats but for some reason this one was calling to me to paint her so her she is. I havent named her yet, I think Ill leave that up to the future owner. But in the meantime please enjoy.
Painted in acrylics on gallery quality timber stretcher frame.
Measures 45cm x 35 cm, with 3cm painted edges so no need to frame.
Picture wire attached ready to hang.
Local pickup can be arranged from my studio in Mailors Flat Victoria if you prefer.
Happy to answer any questions regarding piece.
Cheers, Karen