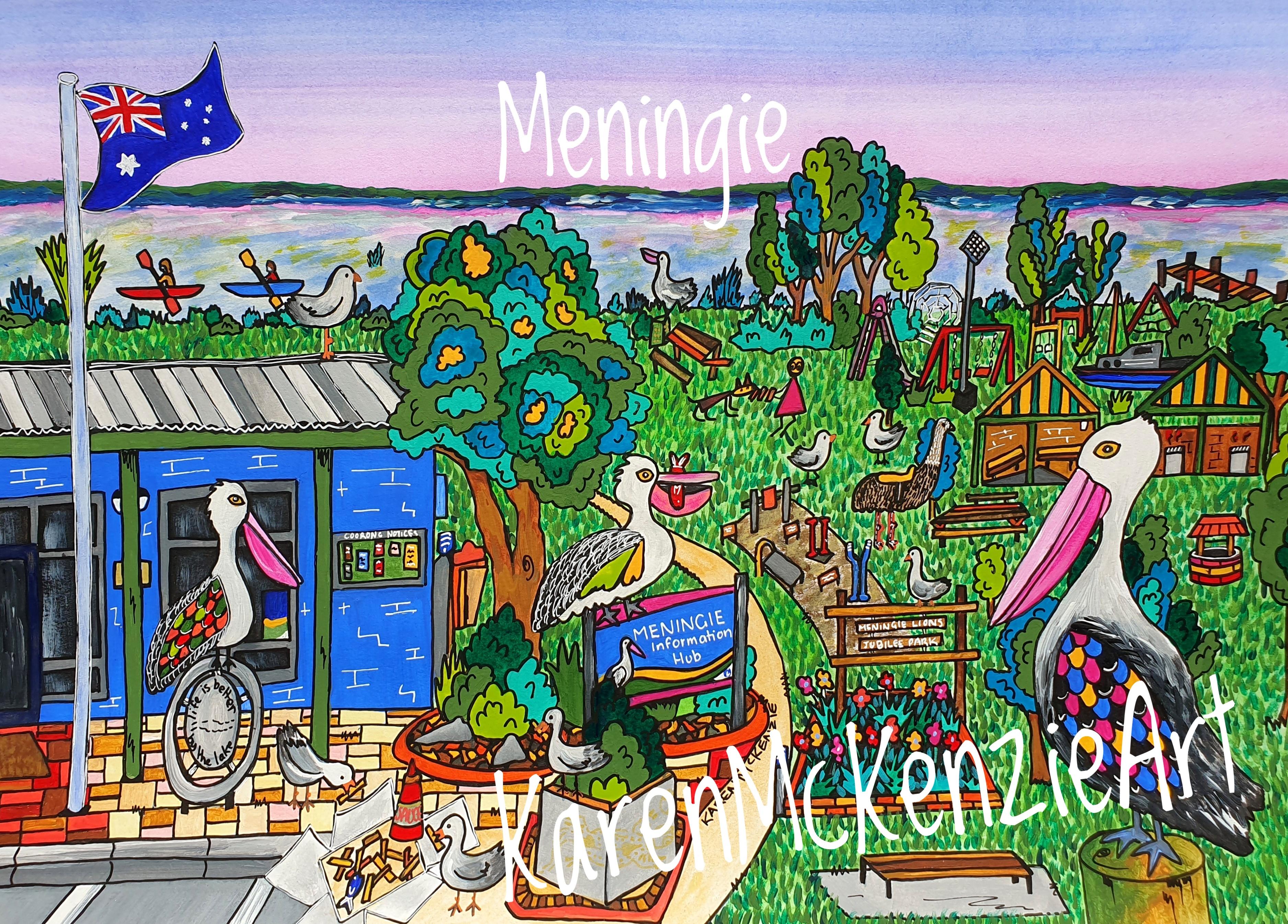 Meningie SA- A3 Print
SKU:
Meningie SA - A3 Print
Painted by former Mount Gambier girl, Karen McKenzie.
Karen now resides over the border in country South West Victoria but during normal times travels back and forth to her family in Mount Gambier and Adelaide Hills.
Karens looking forward to being able to travel safely back to SA soon but had painted this pic mid 2021, remembering the amazing unique colours of that special part of the world.