>

Rainbow Hearts- Original Painting 2021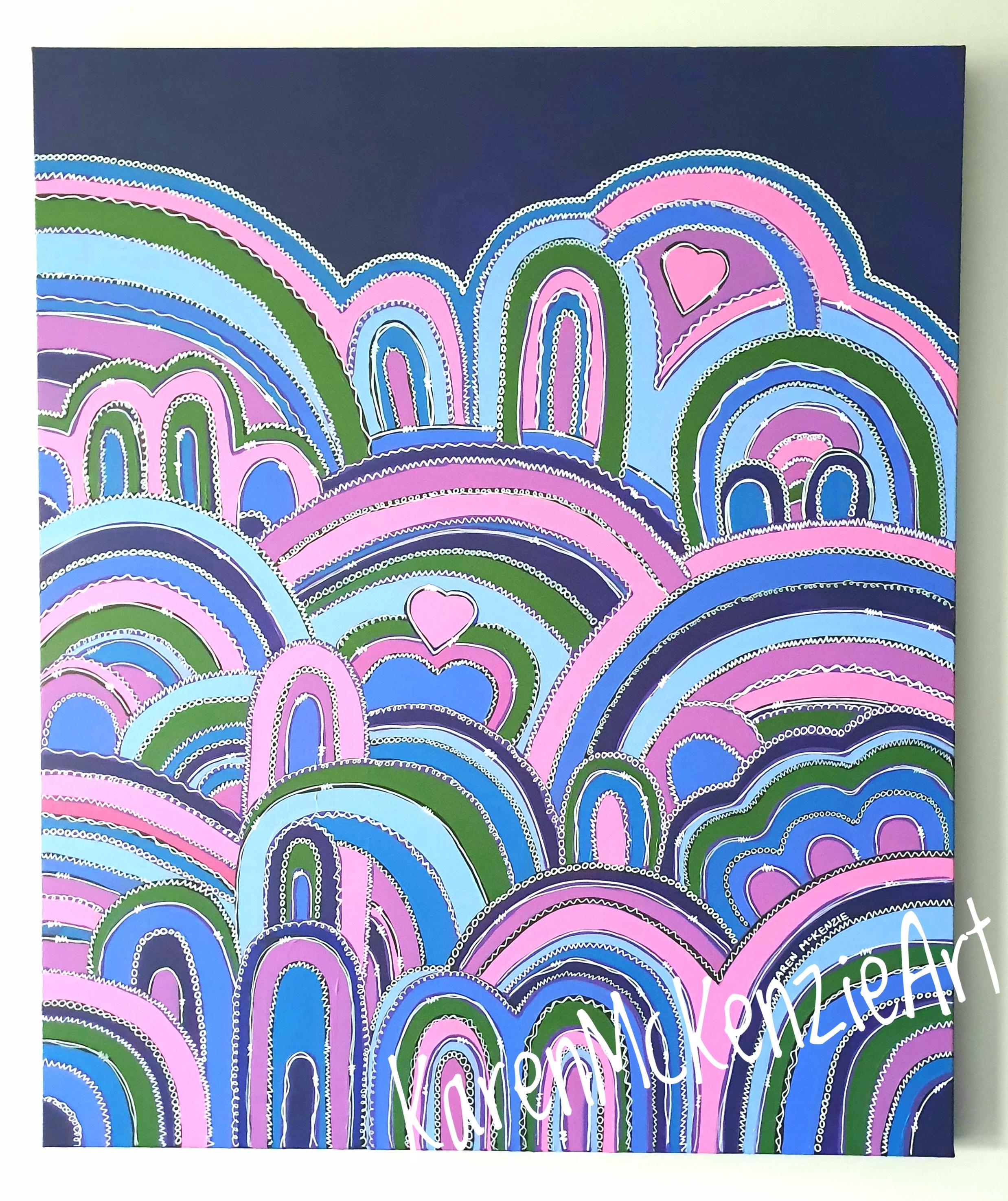 Rainbow Hearts- Original Painting 2021
SKU:
Original Painting by Karen McKenzie
Measures 91cm x 76cm
Painted mid 2021
Colourtones of pinks, blues, greens and navy background.
Painted in acrylics on gallery quality stretched canvas.
Images wraps around edges so with painted edges no need for framing!
Comes complete with picture wire attached ready to hang.
Pickup from Mailors Flat Studio or postage available around Australia