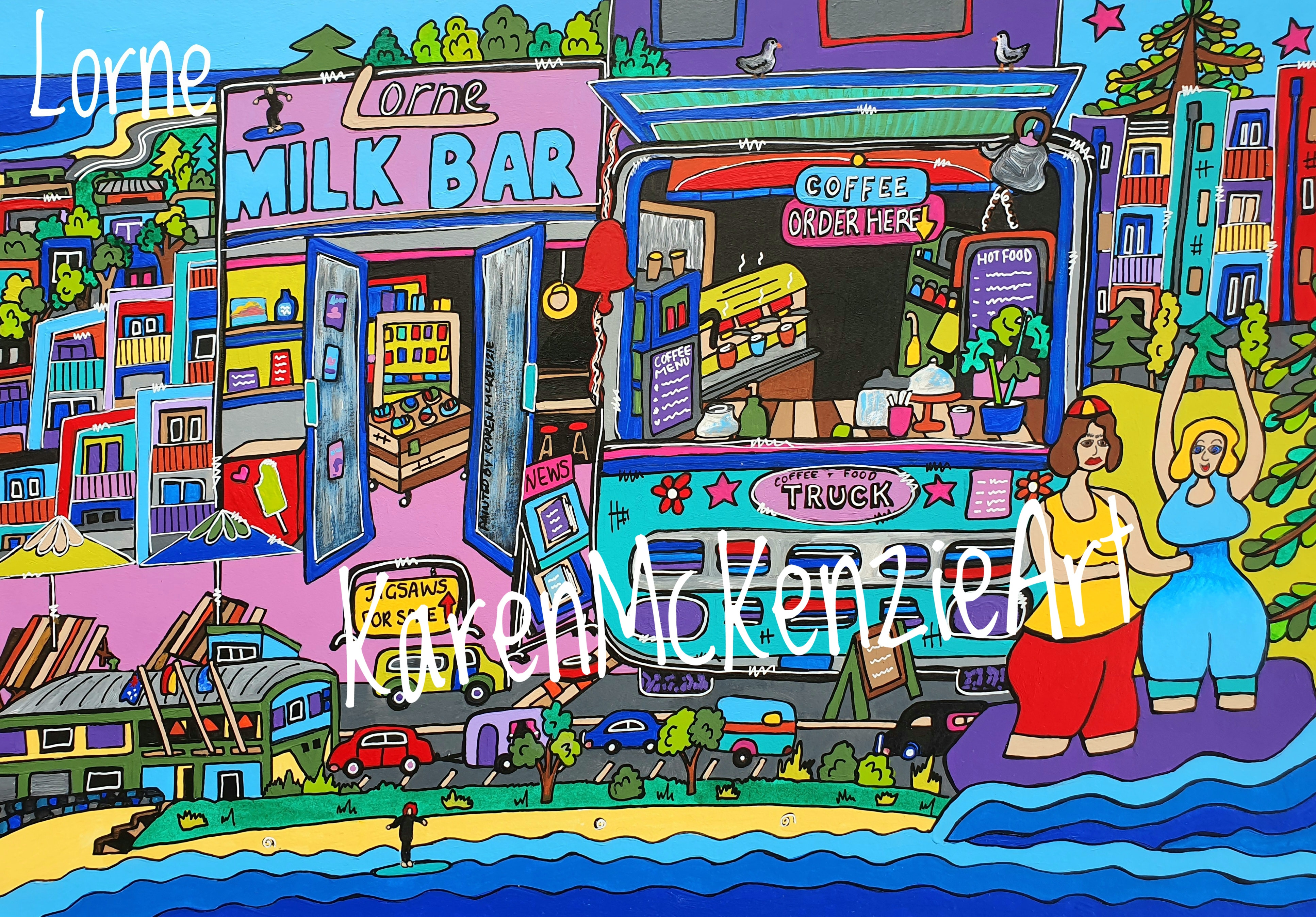 Jigsaw Puzzle- Lorne
SKU:
Image painted by Karen McKenzie .
This puzzle is available to purchase at the Lorne Milkbar in Lorne or you can preorder this puzzle in either of 2 sizes directly from me on this website.
Please note there is no current stock on hand at Karens studio so you can preorder this puzzle and it will then be made by my fabulous Aussie puzzle makers and sent directly to your address. Please allow 2 weeks for this process to happen. Thankyou!
Puzzle comes without the KarenMcKenzieArt white writing across puzzle.
Cheers