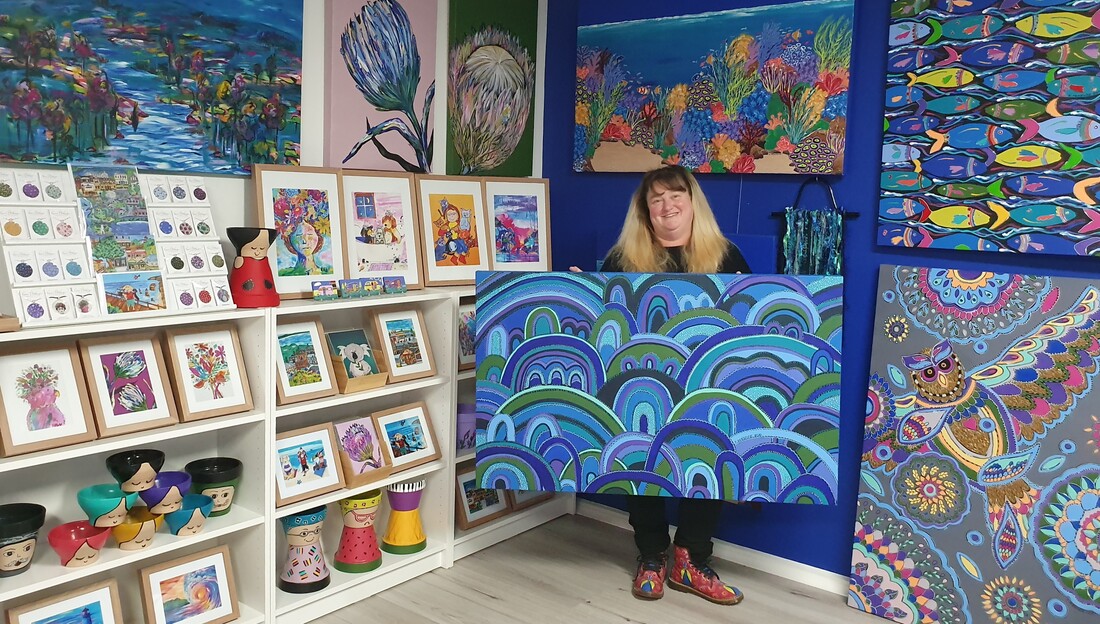 Karen was born and raised in Mount Gambier, SA before moving to the Warrnambool area of Victoria to complete a Bachelor of Arts in 1991 at Deakin University.
Karen has been working as a self employed artist for the past 6 years. Whilst her home base is in the small town of Mailors Flat, Victoria, Karen usually divides her time between working in South West Victoria and the Adelaide Hills of SA where some of her family members reside.

Due to current COVID restrictions, Karen is working out of her home studio space where people could normally visit and see what she's up to.
Unfortunately, the studio space is closed to visitors at the moment, but there are plans to have the studio open for product inspection via appointment for pre Christmas purchases in December.

If there is something of interest you would like to purchase from Karen or ask a question about something ,please feel free to send a message.
If you'd like to discuss becoming a stockist, Karen does wholesale to the tourism and giftware industry.